The Healthy York County Coalition and Healthy Adams County have partnered with other local organizations to create this website designed to raise awareness of depression and provide self-management tools for those challenged with mild depression. The site features tips, tools and resources that can help those with depression manage their symptoms.
We understand that many individuals are hesitant to seek help or tell others about their depression. To reduce the stigma surrounding depression, the website's message that "you're not alone" is intended to help open the door for conversation and support. Additionally, the site includes a form called Talking with My Doctor that can be used as an aide for individuals to communicate with their provider.
We hope the resources, tools and tips on this website help you and your patients. To utilize any of our resources for your patients, please see the links and printable versions below.
Local Resources:
For a list of community resources, click here.
Promotional materials:
To download promotional materials about www.feeling-blue.com, click here.
Self-Management Tip Sheets
To download each of the 9 self-management tip sheets highlighted on this site, please click on the icons below.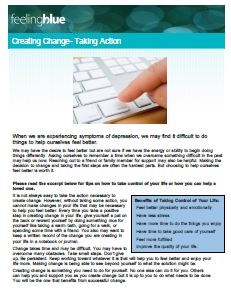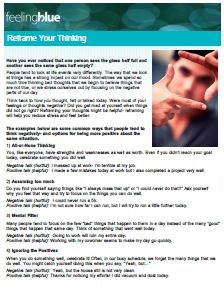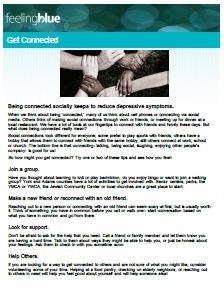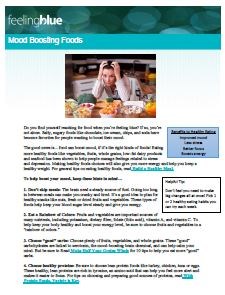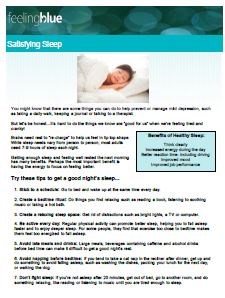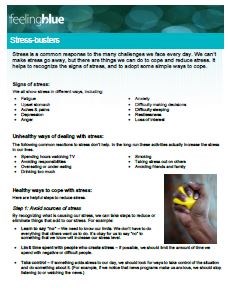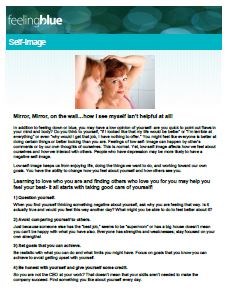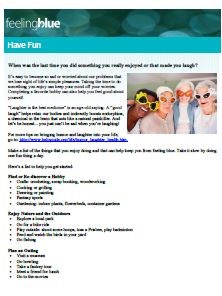 Additional Professional Resources
Adult Depression in Primary Care Guidelines
Core Set of Health Care Quality Measures for Adults Enrolled in Medicaid